Imagine yourself as the proud owner of an investment property you've worked hard to acquire. Regularly maintaining your investment will ensure its future value. To determine the state of a property, you can go there yourself or employ a professional inspector. Structure, electrical and plumbing systems, appliances, and safety features are some things checked for during an inspection. This post will discuss the need for regular property inspections and what to look for so you don't miss anything.
Maintaining your property in good condition and following all applicable requirements can be accomplished via routine inspections. This contributes to future renters' happiness, comfort, and safety and safeguards your investment. If you catch issues before they become major, you can implement preventative measures to save you money on repairs.
Regular Property Inspections have their benefits
To keep your assets safe and running well, you need to check on them frequently. Inspecting the property is an excellent method to maintain its looks nice and find any flaws or places that might demand some work.
A property's operations can save money and be improved through regular inspections. Maintenance concerns found during inspections can be fixed before they worsen and become more expensive. A renter might not report a little nuisance, such as a leaky refrigerator, but an inspection would catch it. This new information provides flexibility rather than requiring a reactive response when the problem has escalated. You can have the appliance fixed or replace it before it ends its lifespan. Also, tenants sometimes like to decorate the space according to their needs. If you disagree, you can react to such changes through regular inspection.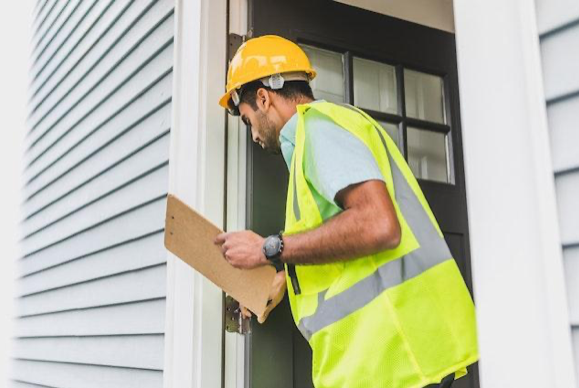 Different kinds of inspections
Regular property inspections' primary objective is to identify property problems. Also, you can address issues that require improvement before they become more severe and costly for treatment. Appropriate times for regular property inspection are the most common:
Before a new tenant comes in
During the tenancy
After the tenancy
Regular Property Inspections are highly recommended before a new tenant comes in
It is essential to compile a record of the present condition of your home before the arrival of the new renters. You can record the state of the property before the new tenant moves in if you do a move-in inspection. In this method, you will be able to determine whether or not there is a need for maintenance, even if you missed anything the first time. You also ensure that your renters are safe, which every tenant looks for in a landlord.
This documentation includes images and written notes that specify any prior damage or issues. You can prevent arguments about damages that may have happened during the lease period by maintaining a detailed record of the state of the property at the beginning of the lease.
Property maintenance during tenancy
If you do routine inspections before the tenancy begins, you can discover any maintenance issues that may have emerged following the move-in inspection. By identifying and resolving these concerns at an earlier stage, you can avoid more significant problems and cut down on the overall cost of repairs throughout the ownership of the property.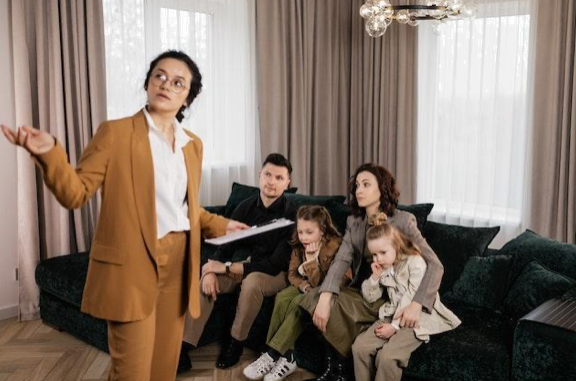 By doing regular property inspections, you can resolve concerns at an early stage.
It is also possible for routine inspections to assist in ensuring that renters are abiding by the stipulations of their lease agreement. Additionally, by resolving potential issues, you guarantee the home is secure and pleasant for the occupants. You'll be able to establish a stronger connection with your renter and increase the level of pleasure he feels as a result. Tenants who are content with their living situation are more likely to renew their leases and to suggest the property to others.
But, if they don't feel comfortable in their rented home, they can easily change it. If you are one of them seeking a new place to live, you are probably looking for skilled Schertz movers. Professionals in Schertz, TX, can assist in your further long-distance move.
After the tenancy inspection, identify potential problems before moving new tenants
Doing a condition check once your renters have moved out of the rental property is vital. Therefore, if there is any damage, it is essential to evaluate the damage to prevent controversies over the return of the deposit. In addition, this regular inspection aims to prepare the rental property for the next renter. Do any required repairs on time.
Methods that have shown to be effective in property upkeep
You must schedule inspections in advance regularly. Before conducting any inspections, proper notice must be provided to the tenants following the lease terms. This helps ensure that the renter knows about the inspection and is ready for it.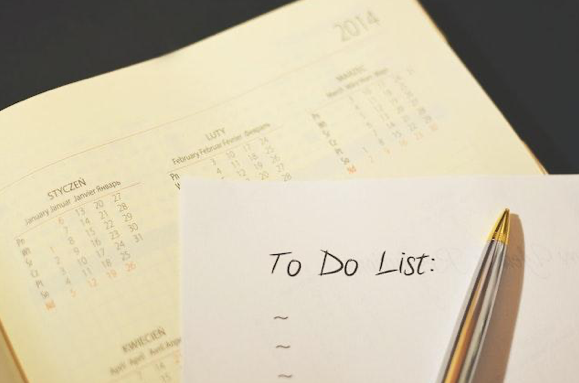 Before the inspection, make a list to remember everything and ensure consistency.
Take pictures and make notes of any damage or issues you see throughout the examination. In this way, you can detect and fix any maintenance issues. Also, creating a list of things before the inspection can help you remember everything. In addition, using a checklist promotes uniformity in assessments. You should continually compare your past actions with your planned ones. With this, you can document maintenance and repairs in great detail, with accompanying notes and images.
Remember that renters also have checklists when choosing their new home. Before presenting your property, ensure everything is in its place and functions perfectly.
Regular Property Inspections ensure the good condition of your property
Preventative health checks help keep you healthy. Regular property inspections help maintain your property. They can significantly affect renters' quality of life and the likelihood of legal trouble and penalties. Saving money and avoiding more severe issues is possible with early problem detection. Inspecting your property can help you keep up with the ever-evolving rules and regulations, maintain its value, and keep your renters content, all of which are important to the long-term success of your investment.